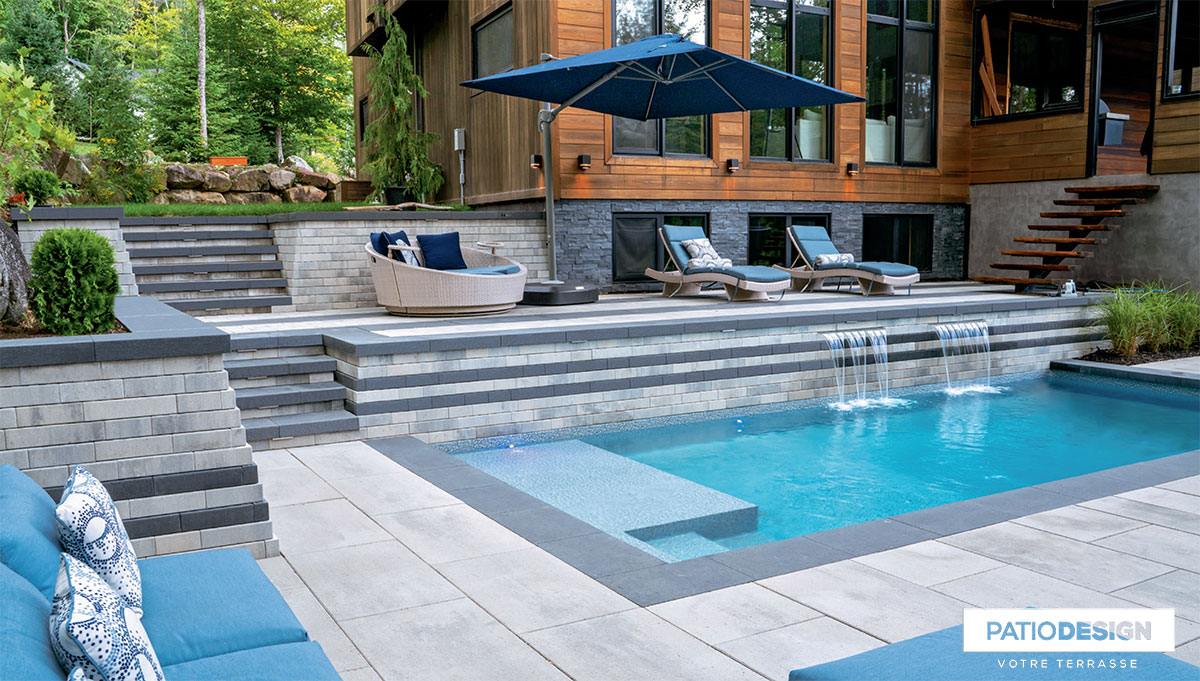 Permacon Paving Stones and Slabs
Permacon supplies Patio Design with twenty pavers or slabs products classified into four distinct collections: Melville, Lexa, Lafitt and Héritage. These collections offer a variety of colors, styles, shapes, sizes and textures that enhance the nature and character of exterior floors.
High quality Permacon products are among the materials offered by Patio Design because they meet the standards of elegance and durability of our company. In Quebec, paver is the best solution for owners of houses, chalets or buildings who are looking for peace of mind, while benefiting from durable, washable and professional installations.
Asphalt or Pavers: which one to choose?
For large commercial parking lots or roads in Quebec, asphalt has several advantages. This is mainly due to the very large surface volume, in a quality / price ratio. Also, by the fact that over a great distance, anything that rolls prefers smooth surfaces.
However, for smaller surfaces, especially if you want to interweave landscaping, coverings or roofs with a certain cachet and a certain touch of prestige, the paver or slab are simply essential. When it comes to style, paving stones remain the choice par excellence from every point of view.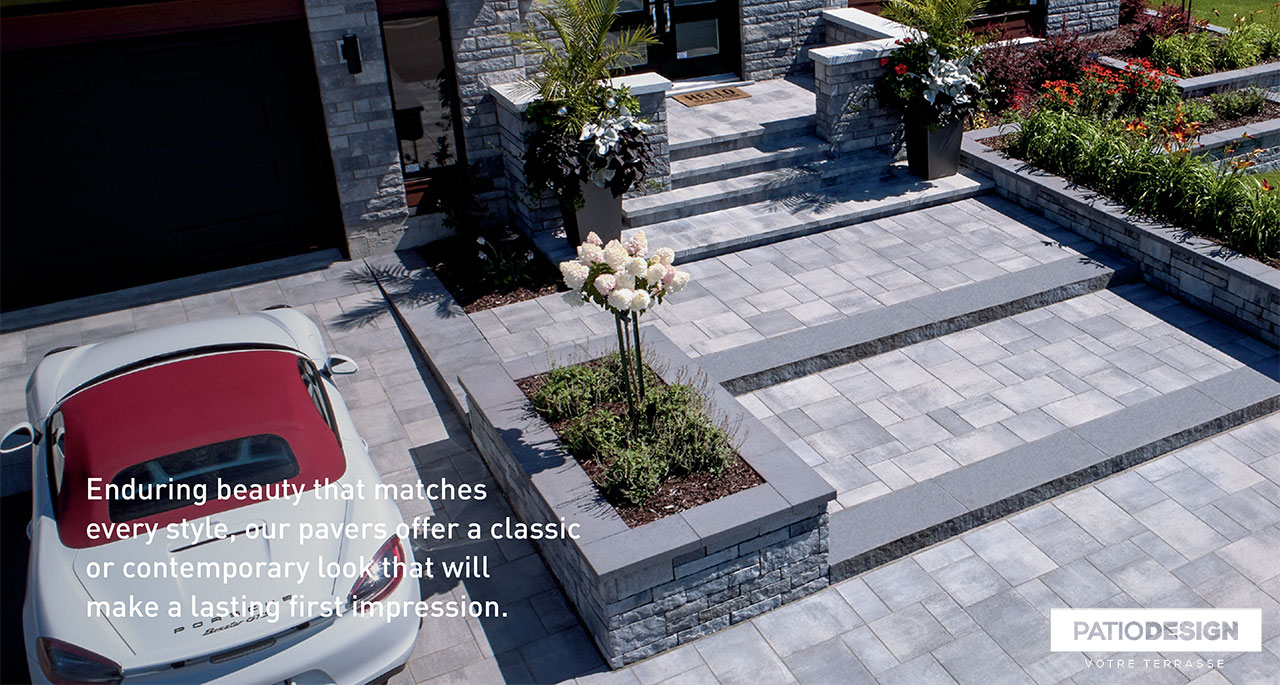 Permacon®
Patio Design's team of paving stone specialists is distinguished by its professionalism, attentiveness and speed of execution. Your needs are taken into account and our experts make every effort to achieve a layout that meets your expectations.
Available in a wide variety, Permacon products offer undeniable advantages. They are resistant to winter cold as well as summer heat, thus adapting to the varying conditions of our Quebec climate. Not to mention that they are endlessly customizable, allowing you to create the mosaic of possibilities you have imagined for your unique layout.
Our experts offer you the possibility to choose, according to your tastes, between several ranges available at Patio Design: Melville, Lexa, Lafitt and Héritage.
---
Melville Collection
Refinement is the first word that comes to mind when appreciating the pavers in this collection. The texture highlights the raw material, while the set, once installed, will give a decidedly modern look to your landscaping.
FEATURED Colors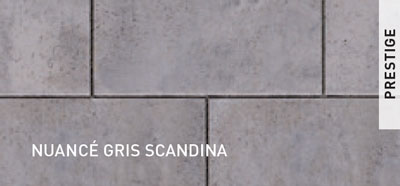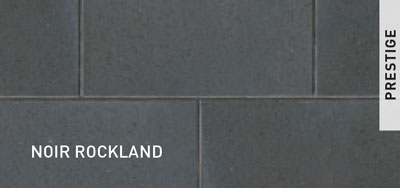 Other Shapes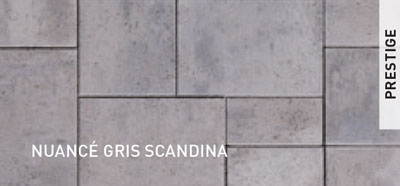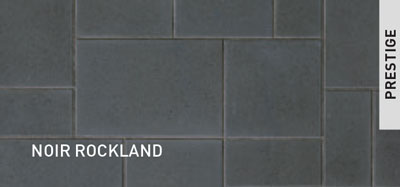 Other available Colors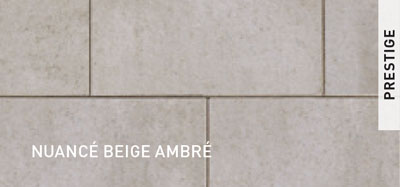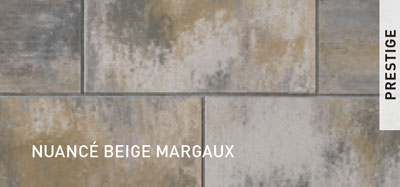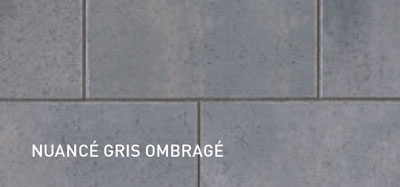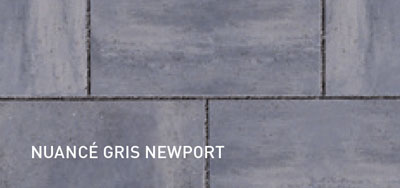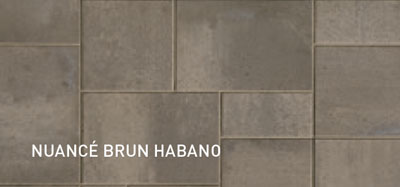 Melville Cassara Slabs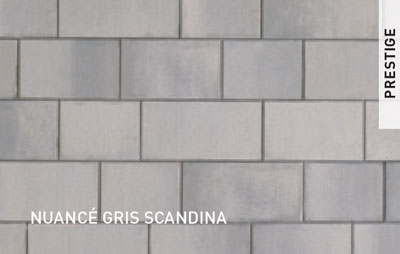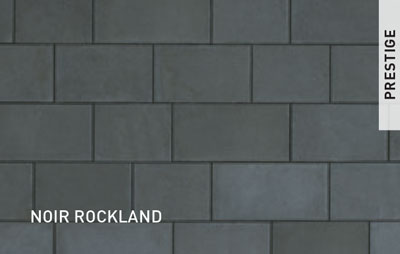 Characteristics
Smooth finish
Compressive strength (min): 50 MPa (average)
3 dimensions:
80mm x 190mm x 380mm
80mm x 380mm x 380mm
80mm x 380mm x 570mm
In summary
The Patio Design team often heads for the Melville, a collection that stands out and has proven itself. We like: the marriage of reason and passion, between classic beauty and avant-garde spirit.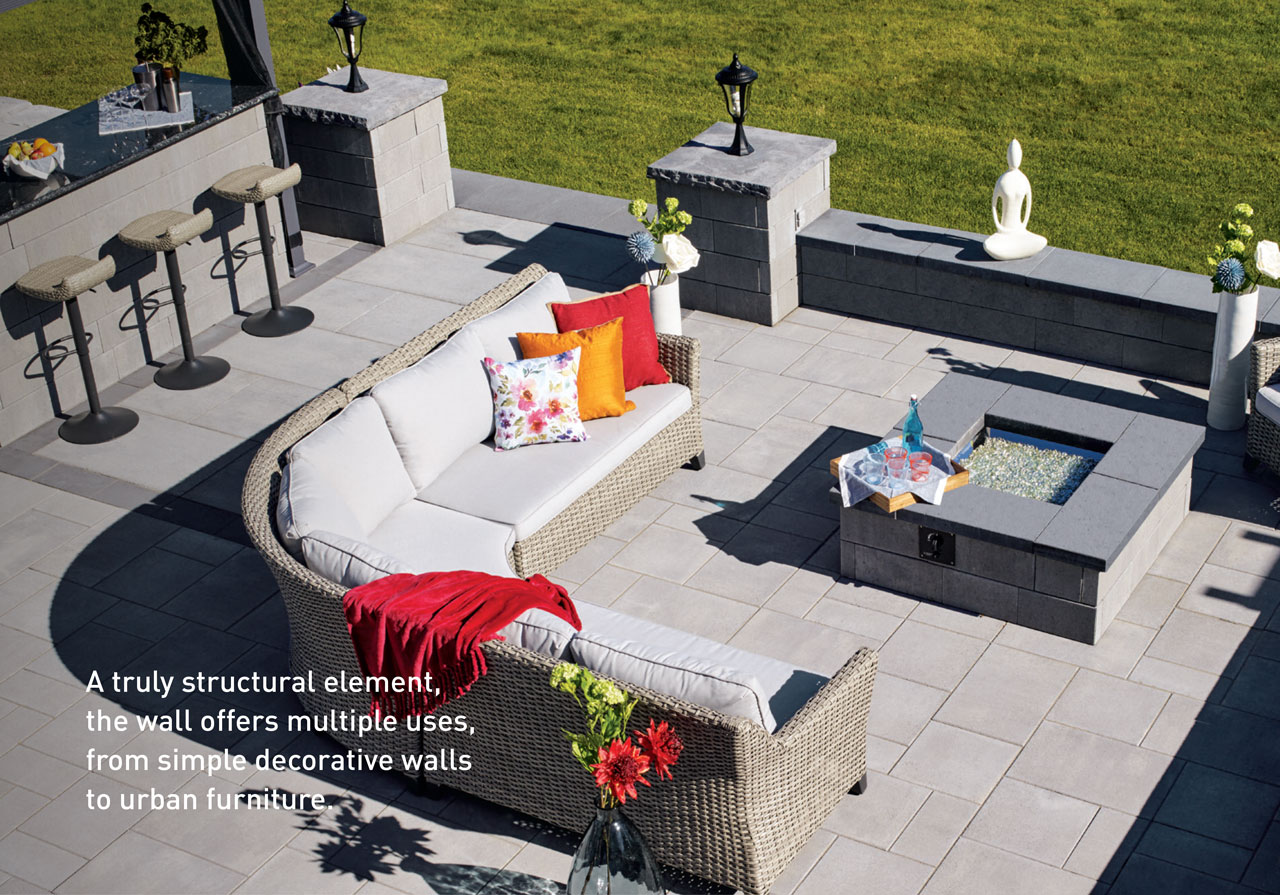 ---
Lexa Collection
If you are looking for a paving stone expressing a contemporary and sophisticated side, this collection will delight you immediately. Color ray, its monochrome aspect amplifies this sleek and fashionable look, ideal for celebrating your entrance!
Available Colors
Characteristics
Shot-blasted finish (RocArt)
This product is intended for pedestrian use only
This product is installed on granular material or on studs
3 dimensions:
60mm x 250mm x 500mm
60mm x 500mm x 500mm
60mm x 500mm x 750mm
In summary
The Lexa collection is truly flawless. A classic that the Patio Design team will masterfully interpret to enhance your entire home. We like: the texture details, the choice of colors, the evocation of forests and natural minerals, the perfection.

---
Lafitt Collection
Here is a classic synonymous with quality. The wide choice of models of this paving stone, as well as their very textured appearance, will give a more natural aspect to your playing surfaces. With a choice of textures evoking slate, cut stone, chiseled or ancestral, the seven items of this collection are designed to harmonize with a variety of projects.
Mondrian Plus 60 slabs
FEATURED Colors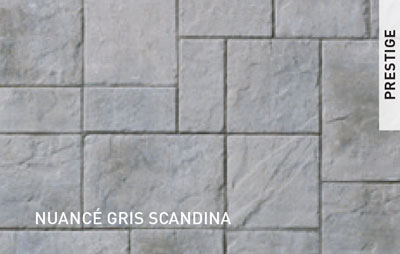 Mega-Mondrian Plus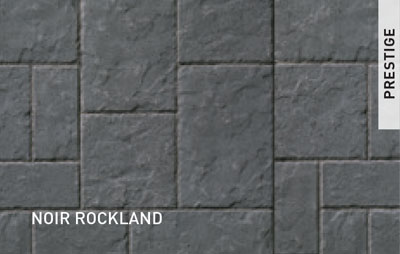 Other available Colors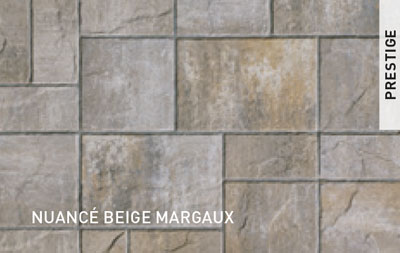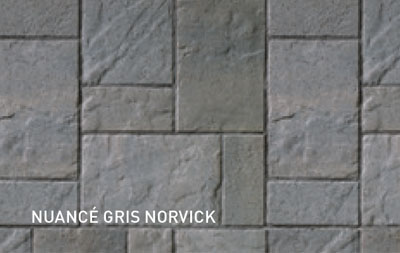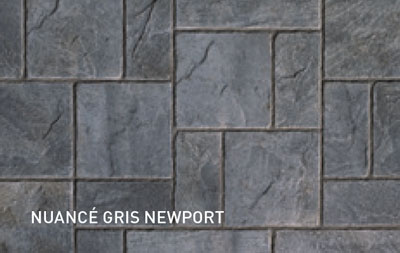 Characteristics
Lightly embossed finish
Shaded colors:
Norvick Gray, Laurentia Gray, Rockland Black, Scandina Gray, Chatham Beige, Margaux Beige, Amboise Beige, Newport Gray, Penfield Brown
3 dimensions:
50mm x 190mm x 380mm
50mm x 380mm x 380mm
50mm x 380mm x 570mm
In summary
Luxury, high-end, refinement: the Lafitt collection meets or exceeds the most demanding expectations in terms of quality and beauty.

---
Heritage Collection
As the name suggests, this collection is inspired by the past, drawing its source from the legendary roads and cobblestones of Europe. If you are looking to preserve the cachet of your ancestral home, the Paleo Plus pavers from this collection will enchant you. If you opt for Bourbon beige or Norvick gray, you will have the sweet feeling of walking on a cobblestone that crosses and makes history!
Available Colors